Acquired at the Indiecade Meetup by lhall after the coordinates were decoded by rmartins from the braille hidden in the THD23 spectrogram.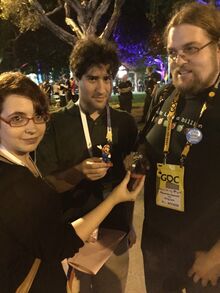 At the meetup, lhall was given the choice of either the Mario Amiibo, or the Luigi Amiibo. She chose Luigi.
After scanning the Luigi Amiibo, it led to a pastebin for an email header.
The information found in the email led to access to the Gustav Email.